tabc food handler
Best price for TABC and Food Handler – $16.49!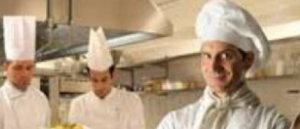 SPECIAL INSTRUCTIONS FOR TABC COURSES BELOW. PLEASE READ.
The link below will take you to a page where you will be asked to select either the TABC course or the TABC / food handler package. Scroll down and check the appropriate box. Then click "add to cart", at the bottom.
The cart page will ask for a coupon at the bottom. Enter SAVEONTABC then click "Check Coupon". The price will drop to $16.49.
The next page will ask for your information. Fill it out then click "register".
The third page will ask for cc info.
After submitting that page, you will be taken to your courses. This will take a minute. Please be patient. You will be transferred to our VAR partner's site, AtHomePrep.com, where the TABC course is located.
If you experience any problems, call 469-353-0696.

TABC Food Handler
$5.95 to $7.95 Texas Food Handlers cards. Texas Food Handlers Card good for two years. Offered in English and Spanish. This course is movie based, making it more enjoyable than reading for two hours which other sites force you to do. We are TX DSHS certified. There is no test, and your certificate can be printed upon completion of the course.
TABC and Food Handler
Best price on TABC and Food Handler bundle. $16.49
TABC certification. This certification is good for two years. Your certificate will be printable upon completion of the course. Your card is valid now, but it takes a couple of weeks for information to make its way into the State of Texas TABC database and website. A note on this course. Be sure to pay attention to the questions asked at the beginning of the course. They will be used to verify your identity later.
tabc and food handler
Este paquete le ahorrará dinero. Usted conseguirá su TABC y Texas Food Handlers certificación que puedes aprovechar para trabajar esta noche!
Texas Food Handlers tarjeta válida por dos años. Este curso es película basada, por lo que es más agradable que leer durante dos horas que otros sitios forzarlo a hacer. Somos TX DSHS certificada. No hay ninguna prueba, y puede imprimir su certificado al finalizar el curso.
Certificación TABC. Esta certificación es válida por dos años. El certificado será para imprimir al finalizar el curso. Su tarjeta es válida ahora, pero tarda un par de semanas para obtener información hacer su camino en el estado de Texas TABC base de datos y sitio Web. Una nota sobre este curso. Asegúrese de prestar atención a las preguntas formuladas en el comienzo del curso. Se utilizarán para verificar su identidad más adelante.


tabc and food handler links
TX DSHS – The Texas Food Safety Goddess and Gods
TABC and Texas Food Handler.
Page last modified on April 15th, 2018 at 4:35 am,