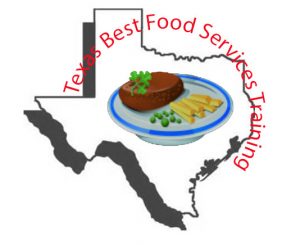 TABC and Food Handler $14.95
We are a 10 year old company composed of TX DSHS licensed food safety instructors, not salespeople. We teach online, classroom, and on-site.
Our TABC / Food Handler package takes 2 1/2 hours. All others 4+ hours.
PERSONALIZED COURSES: Our Food Manager and TABC courses require our manual intervention for the desired personalization, such as if and where to register your certificates and your language preference. This may require a little patience on your part.
Food Handler
For a broad selection of Texas Food Handler certifications, visit our "TX Food Handler Courses" page.
After paying at the link below, "English Food Handler Lessons" and "Spanish Food Handler Lessons" will apear in the main menu at the top. Please watch those 5 videos. There is no longer a test required. You may then download your certificate, and after checking it for accuracy and required registrations, email you a copy.
We also offer free registrations with the Houston/Harris, San Antonio, Tarrant County, El Paso, and COA City of Austin health districts.
Food Handler Renewal
We will renew your Texas Food Handler without making you take the course or test again. After seeing "Thank You", you are done. Goto "Print / Reprint Certificate". We will email you another copy after we check it for registrations.
Food Handler and TABC with courses and tests
After taking this package, "English Food Handler Lessons", and "Spanish Food Handler Lessons", will be in the main menu. Watch those four videos (1hr.) By then we will have you a seat in a TABC class (could take up to two hours if we are busy) and send you the log-in credentials. $14.95 + mandatory $2.00 State filing fee that we pay.
Food Handler and TABC without courses or tests
These certifications are processed as renewals. When you see "Thank You", you are done. Give us up to two hours to send you your certificates. It's a manual thing on our part. $19.95
Food Manager
Food Manager training $49.95 ($65.00 elsewhere)
TBFST Food Manager Test $24.95 ($35.00 elsewhere)
All courses and tests come with a TX DSHS licensed instructor a text away! Creating an account on our Food Manager site can be tedious. You will save yourself a lot of frustration by texting us that you are taking one of these courses and wait for us to do all the tedious stuff for you. A text will expedite the process.
See our "Food Manager Training and Certifications" page for complete details)
Complete Texas Food Manager Training w/ Certificate $49.95 ENG
We offer free financing. One payment now ($24.97) and one payment in 30 days.
Complete Texas Food Manager Training Financed $24.97 ENG.
Complete Food Manager training, test and certification good for five years $64.95.
Complete Texas Food Manager Training, test, and certification valid for five years $64.95 ENG,
We offer free financing for this package. One payment now (32.97) and one payment in 30 days.
Complete Texas Food Manager Training, test, and certification financed $32.97
That works out to $10 / year to be a Certified Texas Food Manager. And you no longer need your Food Handler. After you see "Thank You", go to our Texas Food Manager page for instructions.
Texas Food Manager Renewals
If you have previously been or are a Texas Food Manager, We can renew it for you without having to suffer through the 1 1/2 hour test.
Texas Food Manager Renewal $39.95
Food Handler Download Links
When you generate a certificate, you go off site. Your browser may complain, but don't worry about it. Must be logged in.
HACCP
We currently have an untill the end of May HACCP Blowout training sale.
If you have ever wanted to or needed to learn the basics of creating and implementing a HACCP system, normally $65.00, now $24.95 until the end of September.
THIS IS YOUR GOLDEN OPORTUNITY

After paying at the link below, "HACCP 101 Lessons" will apear in the main menu.
Construction Exam Prep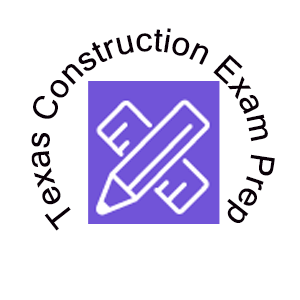 Texas Construction Exam Prep is a division of Texas Best Food Services Training LLC
Construction contractors and technicians examination prep and continuing education courses.
All courses are currently 23% off!
Appliance installer: exam review and CE
Electrical: exam review and CE
Maint. Elect: exam review and CE
Master Plumber: practice tests
Res. Wireman: exam review
Sign Elec: exam review and CE
We have very strict rules around here. We do what we want, wherever we want, at all times, night and day. BUT customers come first, foremost, and with complete focus. Any questions?
In business since 2013.
Texas Best Food Services Training LLC has two physical office locations in Texas, where customers may come to address issues with us. Prior to the pandemic we offered training here, but now it is all online per DSHS.
2707 S Congress Ave. Austin Texas 78704
827 W Harwood Rd. Hurst Texas 76054
radioaustintexas.com
Texas Best Food Services Training LLC is the only TX DSHS licensed food safety training company with its own licensed broadcast ration station

A division of Texas Best Food Services Training LLC (click on picture above.)
Texas Best Food Services Training Mission
To provide exceptional care to every customer every day with a spirit of warmth, friendliness, and personal pride.
WE CARE values:
We are in the people business. It just so happens that we train restaurants.
With integrity, compassion, accountability, respect and excellence.
Our pledge:
"We are committed to raising the bar in food safety training"
Texas Best Food Services Training LLC is a food Services Safety Training company operating under State of Texas DSHS Licenses. We provide food safety training online, classroom, and on location. We are not sales persons selling courses like other companies on the internet. We can answer Texas retail food servicices issues as well as login or other problems. Call our competitors customer service and ask what what the required illumination must be in a walk in cooler. Try it. Then call us and ask questions such as those. That is the difference. TABC certifications online and TABC /FH bundles. Simply the best, the fastest and at the best value.
TO RETURN TO A COURSE IN PROGRESS:
Log in, then Hover over "Spanish Food Handler Lessons", or "English Food Handler Lessons" Click on the movie that you are on.
PARA RETOMAR un CURSO en PROGRESO:
sesión, después situar el cursor sobre "Clases de controlador de alimentos español", o haga clic en "English clases de alimentos" en la película que está en.
TO REPRINT YOUR CERTIFICATE:
LOG IN, then click on the blue link "Print / Reprint Certificate" in the right hand sidebar on computers, scroll down to find it on phones. Will require three clicks total.
Para volver a IMPRIMIR SU CERTIFICADO:
Inicie sesión, luego haga clic en el enlace azul "Print / Reprint certificate" en la barra lateral derecha en las computadoras, desplácese hacia abajo para encontrarlo en los teléfonos. Requerirá tres clics en total.
Some course contents are provided through VAR agreements.
We now have a full range of HACCP training
This will teach necessary industry requirements – or your employer that you want to advance to better pay. All HACCP certifications are nationally recognized.
Compliant with NACMCF, Codex Alimentarius, ISO 22000, FDA Food Code
TBFST LLC Basic HACCP Principles and Implementation w/ certificate $24.95
This course is fully compliant with the HACCP requirements of NACMCF (National Advisory Committee on Microbiological Criteria for Food), Codex Alimentarius, ISO 22000, 2013 FDA Food Code, FDA HACCP Managing Food Safety, and the USDA HACCP manual.
We highly recommend taking the training and implementing a HACCP based food safety management system, because this is the wave of the future. HACCP is required by the FDA for Juice processors, and by the USDA for meat and poultry processors and packagers. Besides that, Soon eggs will be added to this list.
HACCP is a scientific approach to food production. Controls must be defined and implemented at each phase in a food flow process. Critical Control Points are determined, for a defined boundary of safety at that stage. The food flow is then monitored and records kept at each of these phases. When something gets out of bounds, corrective actions are taken to get that phase back within boundaries.
This leads to the following: A consistent product is produced and the safest product for human consumption is produced, and besides that is no better way to cover your hiney if something goes wrong.
Phone support for understanding HACCP, and implementing it in your situation is included for Students of our HACCP University.
Click on our "HACCP Training and Certification" page in our main menu above for more information.
DSHS Information
TX DSHS Licensed Food Handler Trainers web page.
A list of licensed Food Program courses and the companies.

Texas Food Handler

A new version of the Texas Food Establishment Rules, TFER, was passed in October of 2015. We have updating our curriculum to reflect those changes. The new TFER is available for download on the Department of State Health Services Website (DSHS). DSHS.gov, or from our site form our "HACCP and Food Safety Documents" page in our main menu above.
We provide Texas Food Handler online, classroom, and on-site training in Tarrant County and Austin Texas. We are trying to expand with a Houston office, after they recover from their little storm last year.

Tarrant County Food Handler Classroom Training

The Food Handler Education or Training Program is from from a Senate Bill of the 80th Legislature, regarding the accreditation of basic food safety education or training programs for food handlers.
The rule is meant to supply data for the certifying food safety education or coaching programs for food handlers. a daily customary governing the enfranchisement of food handler programs helps cut back redundancy in state agencies, hopefully leading to less expenses. Education of the food handlers provides higher qualified workers, thereby reducing the danger of food-borne sickness outbreaks caused by improper food preparation and handling techniques.
Food Handler Program
The Texas Department of State Health Services, the Food Handler Program, along with the the Certified Food Manager Program, promotes the health and safety of the citizens of the state by educating food service employees in the principles of food safety to produce safe food products for Texas consumers.
State Laws place the food safety of a food institution on the Certified Food Manager of the operation.
This Texas Food Handler Card Safety Course is approved by the Texas Department of State Health Services
Certification is valid for 2 years from the date of course completion
Online Course is approximately 2 hour long
NO final exam
Printable Texas food handlers certificate (card), available upon completion.
English and Spanish courses available.
This course provides information on many topics related to safe food handling.
Food Handler Safety
Texas Food Handler safety includes storing food at the proper temperature before and after preparation to limit microbial growth as much as possible. If it is a food which requires cooking, it must be cooked to the proper temperature. The ONLY way to tell the temperature is to use a food thermometer. You cannot tell by looking (unless you are Wonder Chick, Wonder Woman, or wonder Something). If you do not use a food thermometer you are playing Russian Roulette with your life and your customers life. You are a professional food service worker, take your profession seriously. Food must be kept in totally sanitary conditions away from other foods or surfaces which have not been properly washed, rinsed, and sanitized.
Hand Washing
Food Managers are going to have to start enforcing proper hand washing.

The most important method in preventing the transmission of food borne or blood borne pathogens, to yourselves or others is proper hand washing! Quit spreading shit around People. Food Service is a serious occupation.
TABC and Food Handler
Food Handler and TABC. We offer a very nice TABC and food handler training and certification course. Besides that, these courses provide all the credentials that you need for food handling credentials in the state of Texas, and a TABC certificate to serve alcohol in the state of Texas.
Food Handler and TABC $16.95
TABC and Food Handler
To view our complete privacy policy, please visit https://texas-food-handler.com/privacy-policy-2
Page last modified 08/17/2023